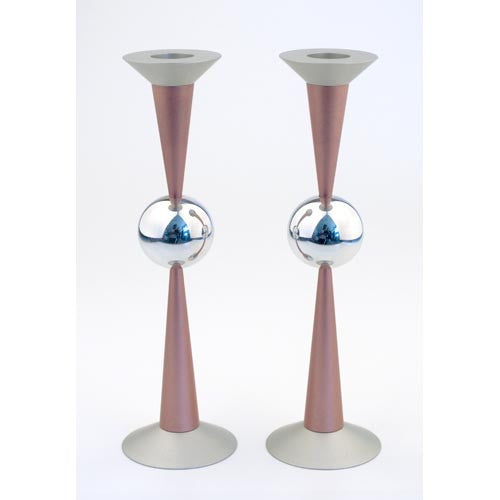 agayof
THE BALL CANDLE HOLDERS - MEDIUM - CD-041
Here, tradition meets innovation. These bold and brilliant candle holders are so original, they will be the conversation piece of any modern home or contemporary Judaica collection.
Size - 2.5 X 9 inch, 6 X 22.5 cm
Every Agayof piece is MADE in ISRAEL and ASSEMBLED in JERUSALEM and only by Avner Agayof, Menachem Berman or Avia Agayof. Agayof offers a LIFE TIME warranty for all its artifacts, a once-a-year complimentary maintenance service and complimentary cleaning, for each artifact.
---
Share this Product