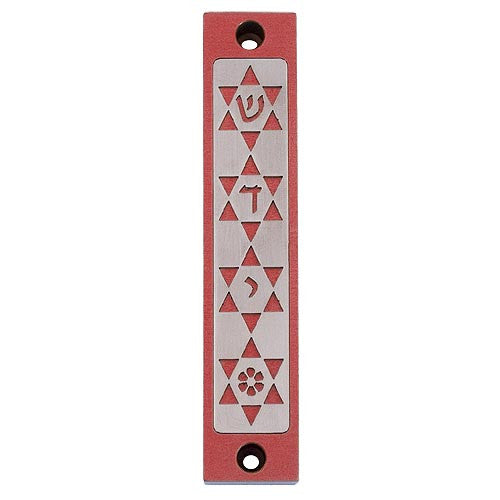 agayof
4 STARS SERIES - RED - MZ321
4 STARS MEZUZAH SERIES is decorative, traditional, and modern. The design on this mezuzah case comprises four Magen David STARS as well as the name of God that is typically found on a mezuzah: Shaday. 4 STARS is a combination of easily recognized symbols within a contemporary format. The mezuzah case is available in nine different colors, and is made of matt-finished anodized aluminum.
Size - 0.8 x 4 inches, 2 X 10cm
Every Agayof piece is MADE in ISRAEL and ASSEMBLED in JERUSALEM and only by Avner Agayof, Menachem Berman or Avia Agayof. Agayof offers a LIFE TIME warranty for all its artifacts, a once-a-year complimentary maintenance service and complimentary cleaning, for each artifact.
---
Share this Product