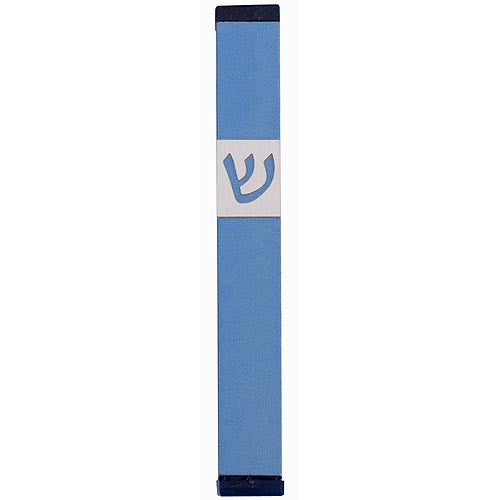 agayof
CLASSIC SHIN MEZUZAH - MEDIUM - MZ-120
CLASSIC SHIN MEZUZAH. The SHIN, in classic font, gives this mezuzah case a solid, straightforward personality. This design complements many styles of furnishing including elegant, sharp, modern, professional, classic, and fun. A great choice as a stand-alone piece; or an excellent solution for a consistent look throughout a home or place of work. The subtle, matt finish is available in ten different colors and four sizes, to provide flexibility for different rooms and doorways.
Size - 0.6 x 5 inches, 1.5 X 12 cm
Every Agayof piece is MADE in ISRAEL and ASSEMBLED in JERUSALEM and only by Avner Agayof, Menachem Berman or Avia Agayof. Agayof offers a LIFE TIME warranty for all its artifacts, a once-a-year complimentary maintenance service and complimentary cleaning, for each artifact.
---
Share this Product