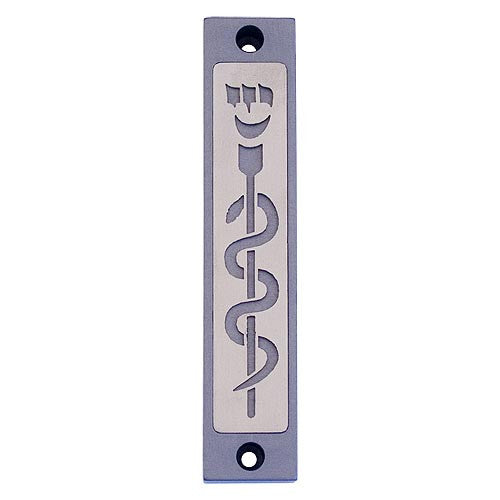 agayof
HEALING SERIES - MZ-306
HEALING MEZUZAH SERIES. Designed with the age-old symbol of HEALING, surmounted by a SHIN, this mezuzah case is an excellent gift idea for doctors, dentists, traditional medical practitioners or alternative healers. The portions of Torah on the parchment inside the mezuzah case remind us that God is ever present in our lives, thus providing assurance to those who pass through the doorposts. The mezuzah case is available in nine different colors, and is made of matt-finished anodized aluminum.
Size 0.8 x 4 inches, 2 X 10 cm
Every Agayof piece is MADE in ISRAEL and ASSEMBLED in JERUSALEM and only by Avner Agayof, Menachem Berman or Avia Agayof. Agayof offers a LIFE TIME warranty for all its artifacts, a once-a-year complimentary maintenance service and complimentary cleaning, for each artifact.
---
Share this Product