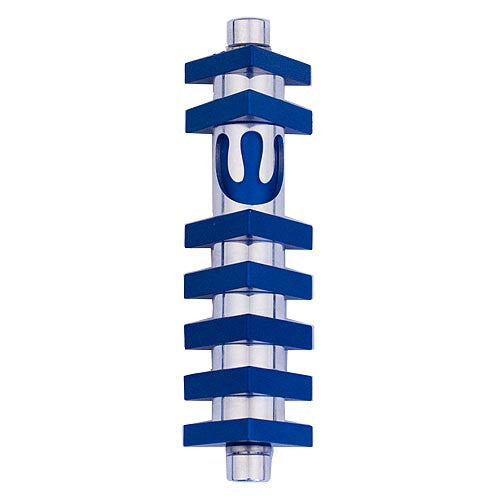 agayof
STRIPES TRIANGLE - SMALL - MZ-004
STRIPES MEZUZAH SERIES - TRIANGLE. Structural is the term that characterizes the TRIANGLE STRIPES mezuzah case, with it's angular hard-edged design module. Solid, three-dimensional triangles -- in colorful matt-finished aluminum -- hold a shining mezuzah case. The design is strong and unique.
Size 1.2 x 4 inches , 2 X  10 cm
Every Agayof piece is MADE in ISRAEL and ASSEMBLED in JERUSALEM and only by Avner Agayof, Menachem Berman or Avia Agayof. Agayof offers a LIFE TIME warranty for all its artifacts, a once-a-year complimentary maintenance service and complimentary cleaning, for each artifact.
---
Share this Product