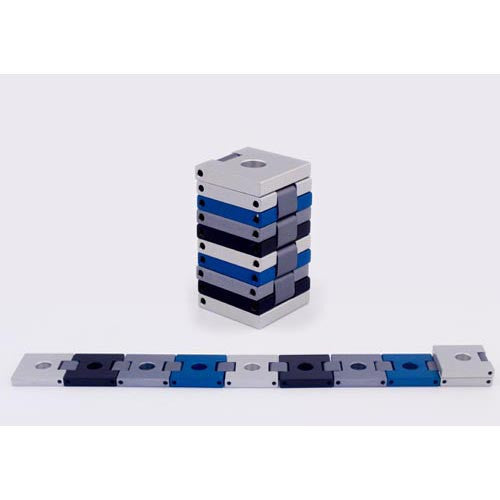 agayof
THE BELT - MENORAH - MN-007
THE BELT TRAVELING MENORAH. This chain of connected square candleholders is fabricated in lightweight anodized aluminum. The pieces fold up into a smooth column that is easily packed for travel. And the connected links of the belt unfold into a streamlined, handsome Hanukah Menorah. A great gift idea for the professional man or woman who has everything. Comes in a small box.
Size 12 x 3 inches, 7.5 X 30 cm
Every Agayof piece is MADE in ISRAEL and ASSEMBLED in JERUSALEM and only by Avner Agayof, Menachem Berman or Avia Agayof. Agayof offers a LIFE TIME warranty for all its artifacts, a once-a-year complimentary maintenance service and complimentary cleaning, for each artifact.
---
Share this Product
---
More from this collection