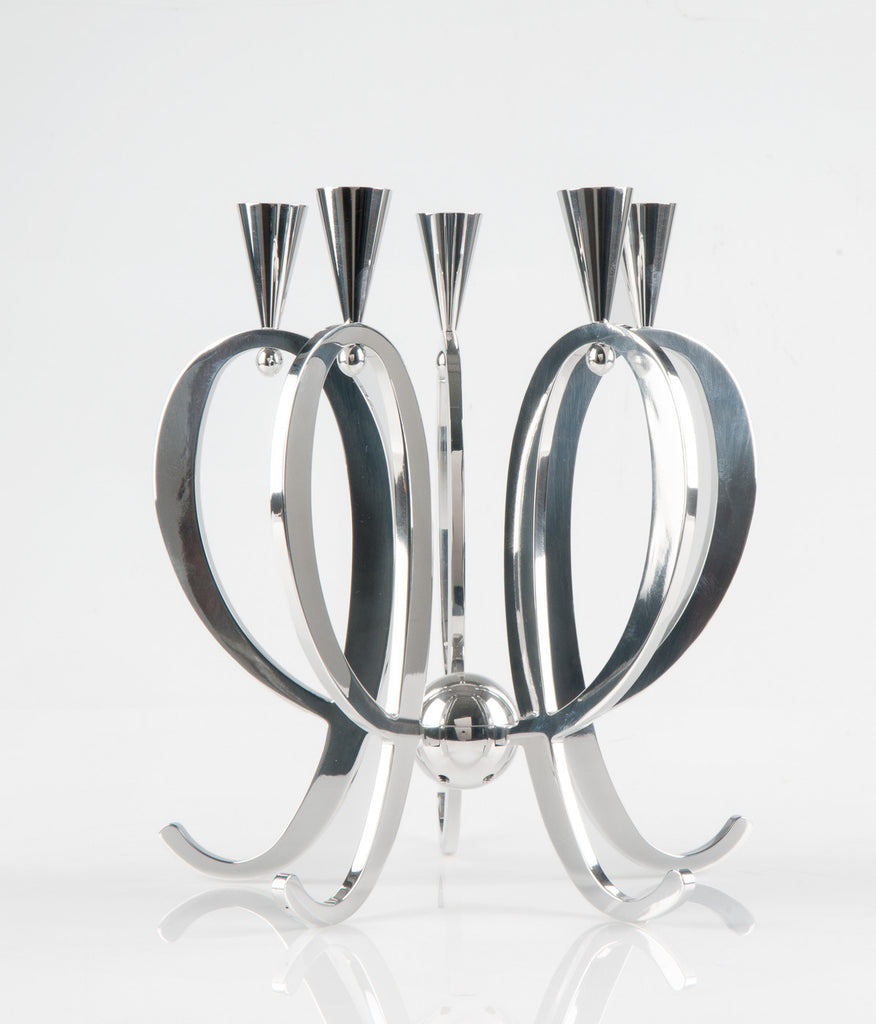 Agayof Judaica
THE FAMILY CANDELABRA - EXPANDABLE & SHINY
Size - H-12 Inch, W-12 Inch, Weight-0.5 pound per Arm (each arm has ONE candle holder).
Our Family Candelabra is a special MUST HAVE Candelabra in every home.
The Candelabra is designed to allow you to celebrate the new addition to your family, by adding more Arms and more Candle Holders.
You can start with THREE arms and EXPAND up to EIGHTEEN arms. 
Every Agayof piece is MADE in ISRAEL and ASSEMBLED in JERUSALEM and only by Avner Agayof, Menachem Berman or Avia Agayof. Agayof offers a LIFE TIME warranty for all its artifacts, a once-a-year complimentary maintenance service and complimentary cleaning, for each artifact.
---
Share this Product
---
More from this collection