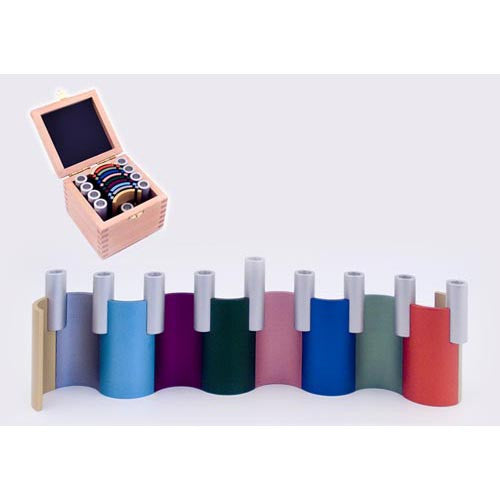 agayof
WALL DESIGN MENORAH
WALL DESIGN CHANUKAH MENORAH. This flowing inter-locking WALL Menorah is yours to shape and change. Created out of colorful, organically curved pieces that connect together with silver candleholders, the Wall is a prize piece. The unusual design and flawless, smooth fabrication make this menorah a unique conversation piece that will enhance any Judaica collection. Comes in a handsome storage box.
Size 12 x 3 inches , 7.5 X 30 cm
Every Agayof piece is MADE in ISRAEL and ASSEMBLED in JERUSALEM and only by Avner Agayof, Menachem Berman or Avia Agayof. Agayof offers a LIFE TIME warranty for all its artifacts, a once-a-year complimentary maintenance service and complimentary cleaning, for each artifact.
---
Share this Product
---
More from this collection